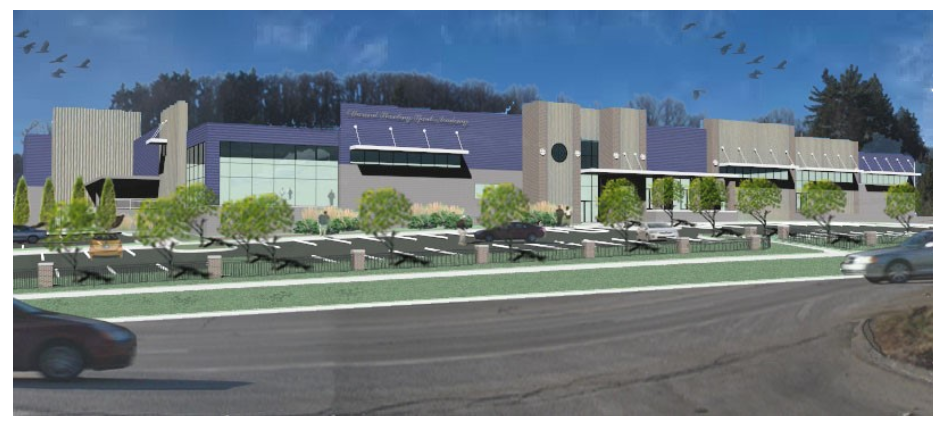 Rendition of the Ellwand Shooting Sports Academy building
The Ellwand Shooting Sports Academy has chosen a new location for its facility. The originally planned Phase I building, Phase II indoor shotgun building and Phase III indoor 100 and 200 yard range building will all be included in one integrated building.
Specifics of the building layout and programs will be posted as construction progresses. Expect an opening in mid-2021.